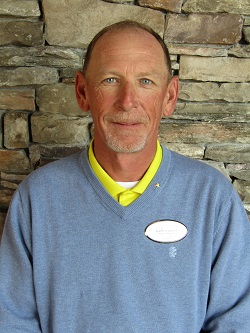 Garry Cramer, General Manager
gcramer@theclubatarrowcreek.com
Phone: 775-850-4471 ext. 205

Garry was appointed General Manager of The Club at ArrowCreek in March 2018. He is a seasoned veteran of private club management, and brings with him years of managerial experience with diverse clubs throughout the country. He has served in many leadership roles in his 30 years of tenure including General Manager, Regional Manager, Regional Vice President and Regional Food and Beverage Specialist along with various task force assignments. Garry and his wife Lori enjoy playing Golf and Pickleball.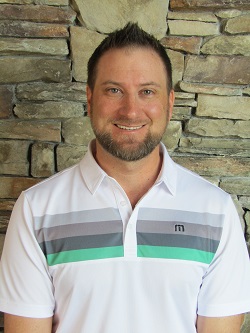 Josh Weeden, Director of Golf
jweeden@theclubatarrowcreek.com
Phone: 775-850-4653 ext. 214
Josh is currently the Director of Golf at The Club at ArrowCreek and has 15 years of teaching and club fitting experience. He has worked with the beginning golfer all the way to web.com tour players. He is currently in PGA certification program. Josh's playing background includes Division 1 College Golf, Mini-Tour experience and PGA section events. He was a top-five junior instructor in Colorado where he also coached a High School State Championship team. He worked with the Trevino Golf Institute (TGI) in Reno, NV with a focus in custom club fitting, club repair and Junior Golf development.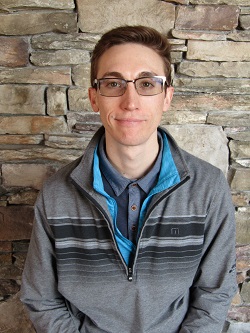 Walsh Trujillo, Membership Director
wtrujillo@theclubatarrowcreek.com
Phone: 775-850-4471 ext. 222
Walsh has worked at The Club at ArrowCreek for 7 years. Originally starting in our Outside Services Department as a Cart Attendant, he continued his diligent work at The Club while advancing to a Golf Shop Attendant, Assistant Golf Professional and is now the needle to our Membership compass. Walsh is adamant about including Golf Instruction in his Membership role at The Club and he is always willing to help out with a 10 second golf tip! "The Club at ArrowCreek has given me every opportunity I have had in the golf industry and it is now my sincere pleasure and duty to continually work to improve The Club for our Members and, more importantly, for allowing me the opportunity to help build something a lot of people care about."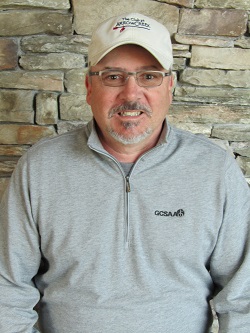 Jerry Mathews, Director of Agronomy
jmathews@theclubatarrowcreek.com
Phone: 775-850-4475

Originally from the Hoosier state, Jerry came west on a track & field scholarship to the University of Idaho. Jerry has been in the golf maintenance business for 38 years, and a Certified Golf Superintendent for 23 years. He worked at Sahalee Country Club in Redmond, WA, Olympia Country Club in Washington State, and for 19 years at Port Ludlow Golf Resort on the Olympic Peninsula in Washington. He and his wife Pam met in college and they have 3 wonderful children in the Bremerton, WA area and 7, going on 8, unbelievably perfect grandchildren. Jerry is going on 5 years here at the beautiful Club at ArrowCreek and truly happy to be part of the team. Maggie is going on 3 years as head golf course dog.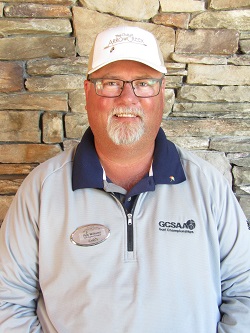 Rob Williams, Course Superintendent
Phone: 775-850-4475

Rob was born and raised in Newcastle, Australia, where his parents and three sisters still reside. Rob has worked in the turfgrass industry for thiry years in Australia, England and the U.S. He lived in England for seven years where he played semi-professional cricket and worked at Slaley Hall Golf Resort & Spa, a thirty-six hole European PGA Tour venue in North East England. Rob is married to a native Nevadan. Their family includes five children and one granddaughter. In his spare time Rob loves spending time with his wife, golfing, fly fishing and taking in baseball games...Go A's!!!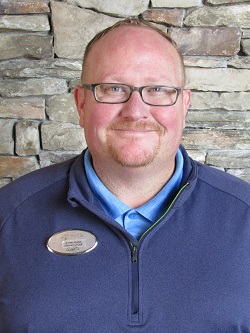 Jeremy Budge, Tournament Director
jbudge@theclubatarrowcreek.com
Phone: 775-850-4653 ext. 221
Born in Huntington Beach, CA Jeremy moved to Reno at a young age and attended Reno High and the University of Nevada. He began his career working in the golf business at Washoe Golf Course and then moved on to Hidden Valley Country Club and Wolf Run Golf Club, eventually ending up at The Club at ArrowCreek in 2001. Jeremy is married to Jennifer Budge who works as the Parks Director for Carson City and together they have three boys…Connor (12), Matthew (9) and Andrew (9). As a family they enjoy attending the boys' sports events and visiting Nevada's open spaces and parks.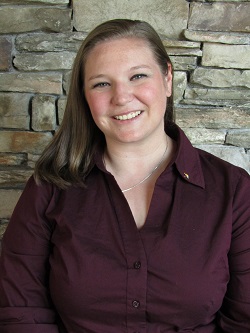 Karin Cooper, Accounting
accounting@theclubatarrowcreek.com
Phone: 775-850-4471 ext. 203
Karin is originally from Pleasanton California. She moved to Reno in September 2015 to come work at The Club at ArrowCreek as the Club Accountant. She is married with 2 children, Michaela (5) and Max (1). In her spare time she likes being with her family and she also loves to dance. She started dancing at the age of 3 and continued for 23 years throughout college. The rest of her family is still in California which Karin and her family go to visit often. She enjoys working here at the Club and loves getting to know the members.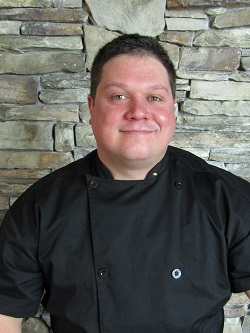 Kevin Cloutier, Executive Chef
kcloutier@theclubatarrowcreek.com
Phone: 775-850-4471 ext. 217

A Northern Nevada native Chef Kevin was born in Carson City. Growing up watching cooking shows with his beautiful mother Pam, something intrigued him when Emeril would shout BAM! From a young age Kevin was lucky enough to know what he wanted to do for a career. By the age of 15 he had his first job handling food at a local take and bake pizzeria. From then on Kevin spent time in kitchens under the tutelage and mentorship of many area Chefs. With a French dominate trained background Kevin has learned to use experiences from his past to blend traditional techniques mixed with current trends to create unique and delicious food. "My inspiration comes from ingredients. Nothing like being at a market or in my own walk-in refrigerator seeing a piece of food and having your mind explode with ideas. I enjoy when someone eats something I have prepared and see them smile with an expression of euphoria and nourishment."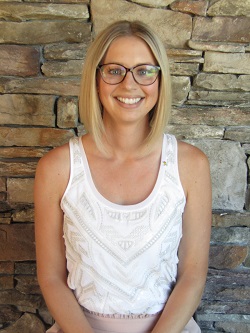 Cassie Pete, Director of Events & Tournament Sales
cpete@theclubatarrowcreek.com
Phone: 775-850-4471 ext. 209
Cassie Pete is originally from Washington State, but moved to sunny northern NV eleven years ago after graduating from the University of Washington in Seattle as a Chick Evans Scholar. The Chick Evans Caddie Scholarship is the largest privately funded sports scholarship and is a full tuition and housing college scholarship for deserving golf caddies. Cassie is grateful for the opportunity she was given and was able to pay it forward by assisting the State of Nevada with awarding their first resident with the same scholarship. Cassie has been in the events and golf industries most of her life and is the Director of Events and Tournament Sales at The Club. She really enjoys working with members and non-members with the planning of their events. In her free time, she likes to spend time exploring the outdoors with her husband, Kody, and three 'furry kid' dogs, knitting and cheering on her home team, the Seattle Seahawks!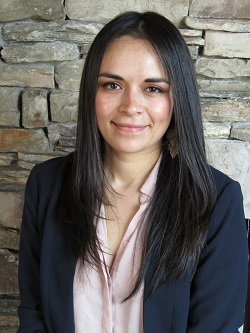 Monica Lara-Yanez, Clubhouse Operations
mlara@theclubatarrowcreek.com
Phone: 775-850-4471 ext. 202

Monica Lara-Yanez has been with The Club at ArrowCreek for eight years. She was born and grew up in Aguascalientes, Mexico and attended UAA. Monica ensures that our Food & Beverage team operates smoothly and is in charge of all of our fun Member events! She is married to her husband Marcos and they have a beautiful 1 year old daughter named Maya.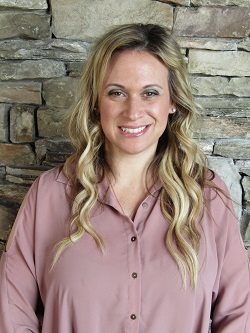 Crystal Bolin, Director of Member Relations
admin@theclubatarrowcreek.com
Phone: 775-850-4471 ext. 215
Crystal Bolin is from Reno, Nevada born and raised. She has been with The Club at ArrowCreek for two years as the Director of Member Relations. Her job serves the purpose of providing a personalized service for the members and their guests on a daily basis. Crystal is here to help coordinate members with club events, dinner reservations, event reservations, and keeping members updated on what is new and upcoming with the Club. Crystal enjoys spending time with her two year old son who keeps her on her toes on her down time. Crystal is also pursuing a degree in Social Work at The University of Nevada. In her spare time she enjoys spending time with her animals including Barrel Racing in Rodeos across California and Nevada. She also was a part of our home town Reno Rodeo in 2017 as a Flag Girl. Please do not hesitate to stop by her office if you have any questions!